Welcome to Lavender Blue Based in rural East Yorkshire.

My small nursery is only available to visit by appointment at the moment . Due to deliveries shows and talks that I give on a daily basis in the summertime.
The Home of locally produced and Beautifully scented Lavender Dianthus and Herb plants .. Set within the rural Hamlet of Broomfleet on the banks of the River Humber in the East Riding of Yorkshire, Lavender Blue is the creation of Gill Tomkinson a florist who has over 35 years experience of growing Cut Flowers Lavender, Dianthus and Herb plants as well as creating stunning wreaths and other floral decorations including cut flowers and Artisan Wedding Bouquets. Workshops and talks.

This Website is dedicated to The Memory of Katie Stephenson.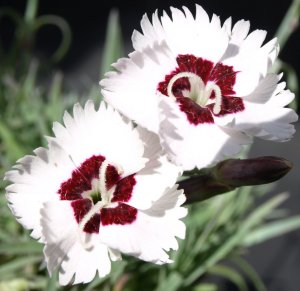 Gill@lavenderandpinks.co.uk or 01430 421805 for enquiries bookings and appointments

Click here to read our Guestbook Reviews.

FIND US ON FACEBOOK & FOLLOW US ON TWITTER TOO!